This time,more than favorites,I'm listing all the idol groups I care about.(they aren't listed as ranking,just in alphabetical order)
Afilia Saga
Latest Single: Lost in the Sky
Latest Album: Realism
I followed them more before,now I still listen to their new releases and as always, follow Kohime~~
At lives they are just too cute to resist them,also make their performance interesting.
AKB48
Latest Single: LOVE TRIP
Latest Album: 0 to 1 no Aida
After really weak past singles, LOVE TRIP brings me back with AKB48. I wasn't sure if I was going to follow AKB48 as a group for much more time if the singles had kept being so bad. Plus Kojiharu graduating... But my faith on them has returned. Still,they need ''powerful'' members right now,new gens are mostly plain and AKB is losing to their sister groups. Well,at least they have Team 8!
Akishibu Project
Latest Single: Summer Summer
Latest Album: NEW WORLD
I love the image of this group. The songs are great too. Plus it's the creation of an ex-BiS member!
Ange Reve
Latest Single: Stare
Latest Album: -
I enjoy their music. They have really weak voices but the melodies are really good.
Angerme
Latest Single: Tsugitsugi Zokuzoku
Latest Album: ANGERME SELECTION ALBUM ''Taiki Bansei''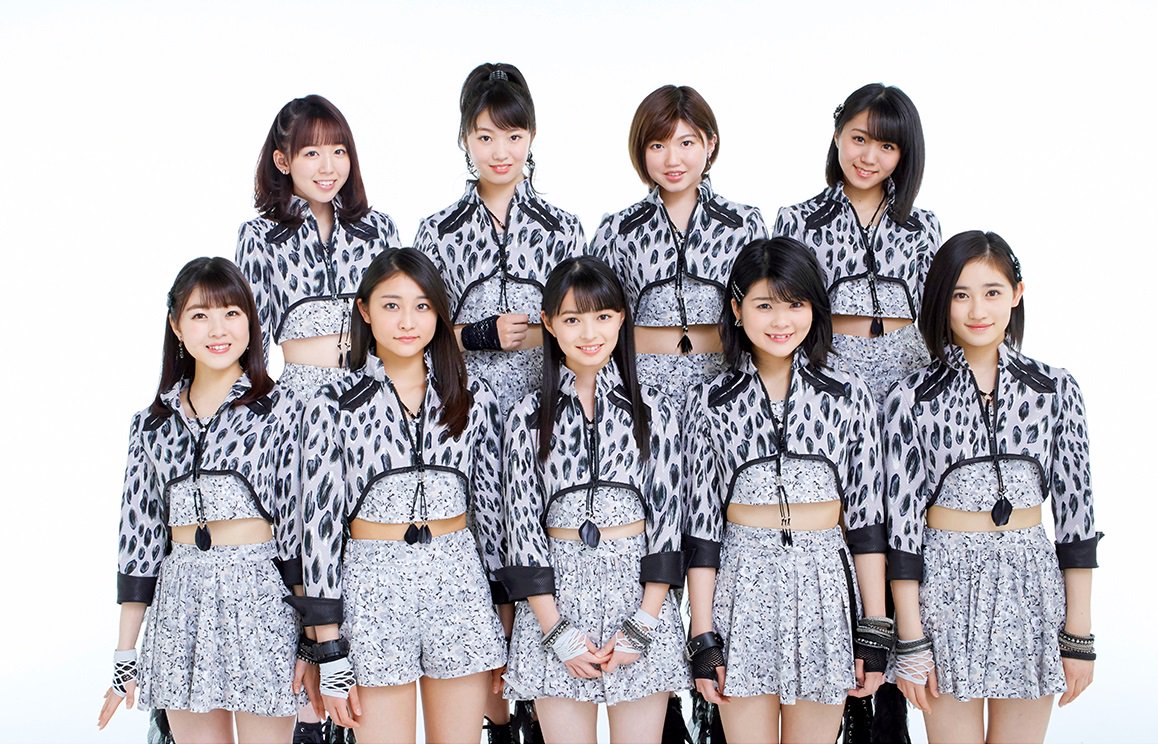 This group is really powerful.The members have amazing aura. I'm curious of how the vocals are going to sound in the next single without Meimi,who had a powerful singing voice. Plus one new member!
Armor Girls
Latest Single: -
Latest Album: -
Their concept is amazing. They haven't released new songs since a long time ago.The B-side that came with Kamen Joshi's last year single wasn't a new song.I'd love to see an MV for any of their songs. Or a single. Anything :'(
AyumiKurikaMaki
Latest Single: Shinyuu Forever
Latest Album: Ayumikurikamaki ga Yattekuru! Kuma! Kuma! Kuma!
Since their debut I've been in love with their songs. They're great,different and pure energy.
Babymetal
Latest Single: KARATE
Latest Album: METAL RESISTANCE
I think no one can say Babymetal isn't great. They have archieved many things. I love everything they release and if they continue like that,I don't think I'm going to stop following them any time soon.
Bellring Girls Heart
Latest Single: 13 Weeks Later (EP)
Latest Album: BEYOND
I love the concept,their costume with black feathers is just perfect. Their live vocals are awful,so I don't really like their Live performances,but still,they are an interesting group. Plus idols aren't known exactly for their vocals.
BiSH
Latest Single: DEADMAN
Latest Album: FAKE METAL JACKET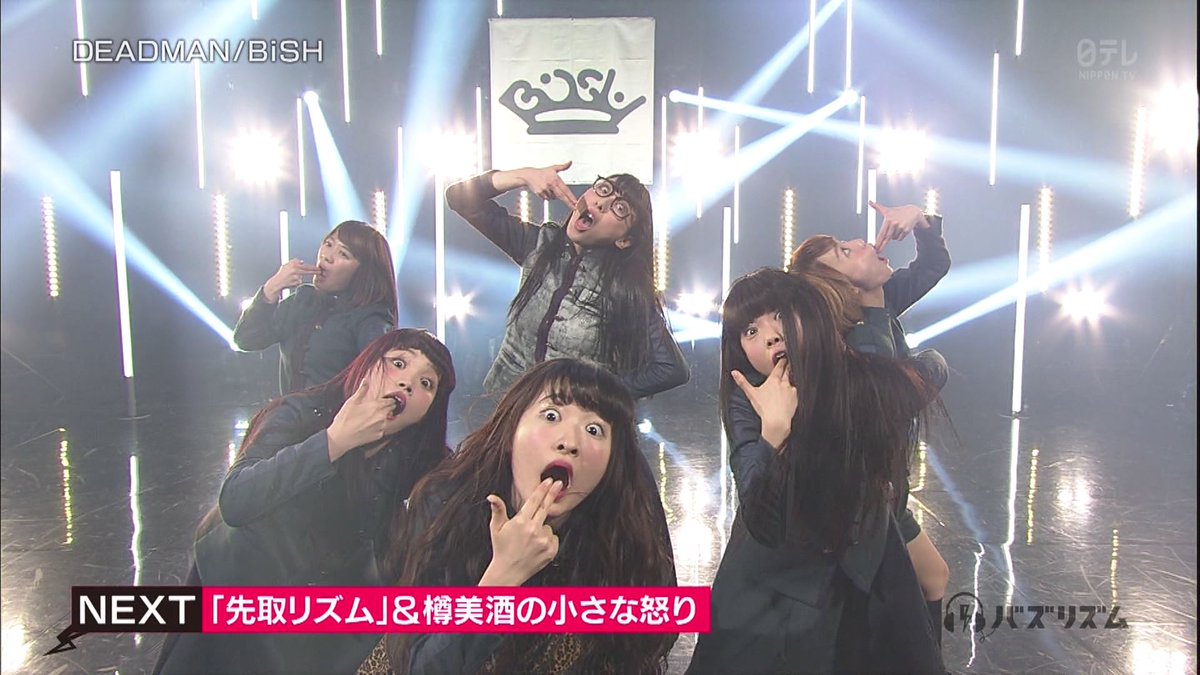 Right now,they're my favorite idol group. The songs are amazing and the members are unique.
At Tokyo Idol Festival 2016 they performed the same song again and again and again and I didn't get bored. Aina's voice is amazing. Chihiro is really good too,and does a great job as center. Momoko is really funny. Atsuko has a good voice too,and really high energy. And LinLing tricked us all at first with her ''good girl face'' and is actually awesome. I miss Hug Me ):
Cheeky Parade
Latest Single: Hands up!
Latest Album: Cheeky Parade II
I like their music,it's catchy :) I don't follow the girls but they're cute,so well,a good combination.
Ciao Bella Cinquetti
Latest Single: Doushiyou,Watashi
Latest Album: Alive 4 U!!!
I enjoy their vocals. I don't follow the girls but their music is really pleasant to listen.
Color Pointe
Latest Single: Doga Doga (digital single)
Latest Album: PAINT NIGHTMARE
Since this group was announced I've been in love with it. Hope they can start to get more stuff soon,I really think they can be really big! But for now only digital singles...*sigh*
Country Girls
Latest Single: Boogie Woogie LOVE
Latest Album: -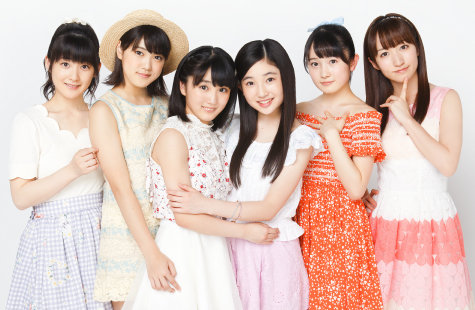 I was in love with this group because of Uta. When she left I lost interest in Country Girls buuut Nanami is so cute that made me look the group again and well, they're good.
ºC-ute
Latest Single: Naze Hito wa Arasoun Darou?
Latest Album: ºCmaj9
With their songs I have my ups and downs with the group.I follow more Maimi and Airi than the group itself.
Denpagumi.inc
Latest Single: Ashita Chikyuu ga Konagona ni Nattemo
Latest Album: GOGO DEMPA
I hate their music most of the time,but I love the girls with all my heart.
Doll Elements
Latest Single: Eclair~love is like a Sweets~
Latest Album: Doll Magic
They're another idol group with cute and catchy music.I like it. I love the pastel tones they use in their MVs.
Dream
Latest Single: Blanket Snow
Latest Album: - *since 2010,none with the current lineup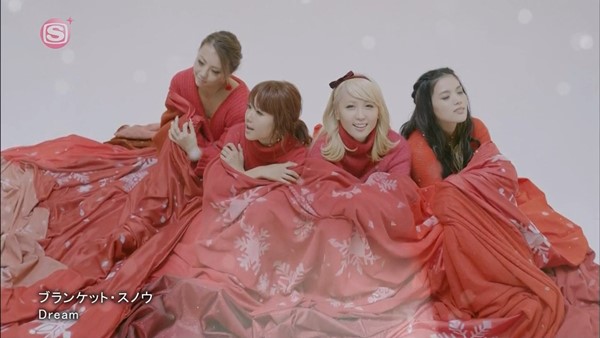 Lately this group is Ami and the other girls. I love Ami but I love them as a group more.
Ebisu Muscats
Latest Single: Sexy Beach Honeymoon
Latest Album: - *none since this revival
I don't like the new group as much as I liked the original one,but still,they're just unique. It's fun to see porn stars acting all cute XD
E-Girls
Latest Single: Pink Champagne
Latest Album: E.G SMILE -E-Girls BEST-
I like more the groups that form this one,mostly because there are too many E-Girls songs that sounds too Kpop-ish for my taste.
Fairies
Latest Single: Crossroad
Latest Album: Fairies
I loved this group since their debut but the latest singles have been really weak. I hope they can get amazing songs again.
Flower
Latest Single: Yasashisa de Afureru You ni
Latest Album: THIS IS Flower THIS IS BEST
This group is perfection. The vocals,the dances,the music videos... There's absolutely nothing I dislike about Flower.
GEM
Latest Single: Spotlight
Latest Album: Girls Entertainment Mixture
The group was amazing. WAS. Because right now is a mess. I don't like the idea of dividing them into ''vocal group'' and ''dance group''. I hope it doesn't last long that way,they shine more together.
Happiness
Latest Single: Sexy Young Beautiful
Latest Album: GIRLZ N' EFFECT
My relationship with this group is from Love to Meh to Love again :') Same with the girls,sometimes I love them and sometimes I just don't care.
HKT48
Latest Single: 74 Okubun no Kimi e
Latest Album: -
HKT48 has my favorite lineup of any 48G right now. They have everything, and Sasshi does a great job as a senpai and current queen of 48G. I didn't like their last single,well,the songs,the MVs were really well done. But HKT48 is so interesting that a weak single doesn't matter to me.
Juice=Juice
Latest Single: Dream Road~Kokoro ga Odoridashiteru~
Latest Album: First Squeeze!
This is a good group. Though they haven't released anything that makes me replay again and again yet.
Kamen Joshi
Latest Single: Genkidane
Latest Album: -
I love Alice Project music and concepts. But the time it takes for them to release something...agh. You can forget about them before they release anything new ):
Kamiyado
Latest Single: Harajuku Sentai! Kamiyado Ranger
Latest Album: -
Their music is just fantastic. And their voices are pretty good too.
Keyakizaka46
Latest Single: Sekai ni wa Ai Shikanai
Latest Album: -
Keyaki... the group I wasn't expecting much but proved me totally wrong. What an amazing debut! They're awesome! And Yurina is a total ace. If they keep this quality they're going to get reaaally big.
La PomPon
Latest Single: Omoide no Kujukurihama
Latest Album: -
They have great quality and give entertaining performances. I guess that's what everyone wants to see from an idol group.
LinQ
Latest Single: Furusato Japan
Latest Album: FRONTIER
I really think they have too many members for this type of group. Plus they have changed labels about 4 times. They have good quality,so it's not the girls fault at all.
Little Glee Monster
Latest Single: Watashi Rashiku Ikite Mitai
Latest Album: Colorful Monster
The singing goddesses. How can someone not melt when hearing them? <3
Magical Punchline
Latest Single: -
Latest Album: Magical Punchline
I'm loving this group so far. The whole concept is so cute!
Meltia
Latest Single: -
Latest Album: -
With good music and lolita fashion I'm totally sold.
Momoiro Clover Z
Latest Single: The Golden History
Latest Album: Hakkin no Yoake
Even when I don't like the song, Momoclo has so much presence that you end enjoying everything they do.
Morning Musume'16
Latest Single: Utakata Saturday Night
Latest Album: 14shou~The message~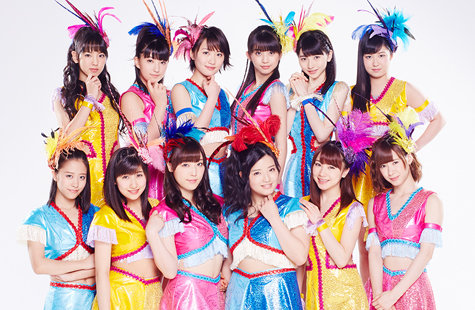 A lot of people complain about the current lineup,but I love it. I returned to being a fan of MM when Sayumi was captain, and what made me interested again was definitely the lineup
.
NGT48
Latest Single: -
Latest Album: -
Give Kitarie's kids a damn single already!!!!!!
NMB48
Latest Single: Boku wa Inai
Latest Album: Sekai no Chuushin wa Osaka ya ~Namba Jichiku~
Goodbye Milky ;_; You will be forever one of my favorite idols ever. I really hope she can be really happy from now on~~
Nogizaka46
Latest Single: Hadashi de Summer
Latest Album: Sorezore no Isu
Nogi keeps having great songs and that pure image they always had. My only complains about Nogi are Nanase center. Because no. I can't.
Ah,and that water in the MV. Looks dirty.
Osaka Shunkashuto
Latest Single: SHINE
Latest Album: Early Season
They're really good rock idols. Maina has amazing vocals and the sound is really powerful.
Otome Brave
Latest Single: -
Latest Album: Otome Yuusha Densetsu
I'm really interested in their concept.An RPG-based idol group who level up by doing concerts it's just great.
palet
Latest Single: Over the Rainbow
Latest Album: LOVE n'ROLL
Everything about them is really sweet *-*
PASSPO
Latest Single: Bachelorette wa Owaranai
Latest Album: Beef or Chicken?
PASSPO keeps being awesome over the years. Their music keeps being catchy,and I keep loving it.
petit pas!
Latest Single: Rebobipo
Latest Album: Refrain
I love their looks and music. I'm sad it's going to end soon...
predia
Latest Single: Setsuna no Yoru no Naka de
Latest Album: Byakuya no Viola ni Idakarete
They're amazing live. I love how mature they sound. It's nice to have an idol group without the cute factor.
Rev.from DVL
Latest Single: Okujou no Sukima Shiroi Sora
Latest Album: -
Kanna's group. This really looks like Kanna and backdancers. Okay,Kanna is pretty and a great performer, but one knows something is wrong in a group when yo can only name one member because the rest doesn't get anything.
SKE48
Latest Single: Kin no Ai,Gin no Ai
Latest Album: Kono hi no Chime wo Wasurenai
SKE's latest singles have been of high quality. But please,stop already with Jurina. When Rena was around it was WMatsui & friends and now it's Jurina & friends. Can we have a change? There's so much potential wasted! D:
SUPER GIRLS
Latest Single: Love Summer!!!
Latest Album: SUPER CASTLE
Right now, I love more the music their sister groups are releasing,but SG will always have a place in my heart.
Takoyaki Rainbow
Latest Single: Nanairo Dance
Latest Album: -
It's always really fun to watch this group!
Team Syachihoko
Latest Single: Cherie
Latest Album: Eejanaika!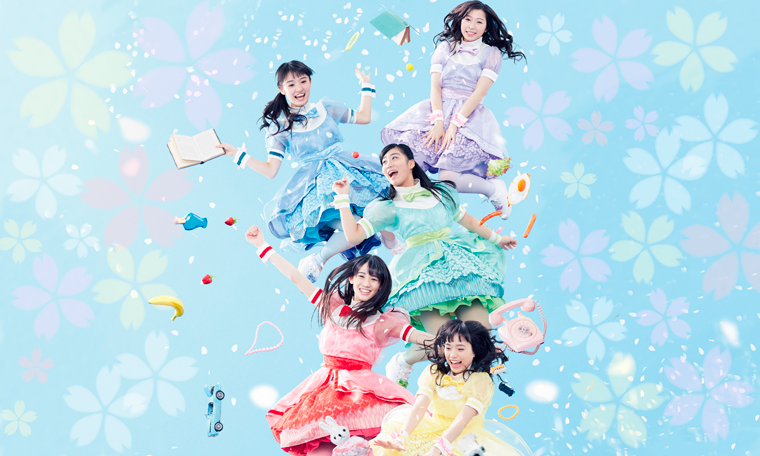 Syachi just never dissapoints. Their music is probably the most idol-like from Stardust groups.
The World Standard (wasuta)
Latest Single: Kanzen Naru Idol
Latest Album: The World Standard
This is just so cute and magical-like~~
Tokyo Performance Doll
Latest Single: Junai Chaos
Latest Album: - *since 2008
Overall,I like the group. They have interesting singles and do great performances.
X21
Latest Single: Natsu da yo!
Latest Album: Shoujo X
This group has grown on me a lot.At first I didn't think they were that pretty and their music wasn't that appealing to me. But they have improved a lot,and now I'm actually excited about this group.
You'll Melt More!
Latest Single: WE ARE A ROCK FESTIVAL
Latest Album: You are the World
I'm not a fan of their music at all. But Younapi and Ano are part of my favorite idols. I love Younapi's style and Ano's character.
Yumemiru Adolescence
Latest Single: Love for you
Latest Album: Daiichi Shishunki
This group keeps their quality. And Rei is so beautiful~~
Zenbu Kimi no Sei da!
Latest Single: Boku Tabetamo Kimi no Subete wo
Latest Album: Yamikawa IMRAD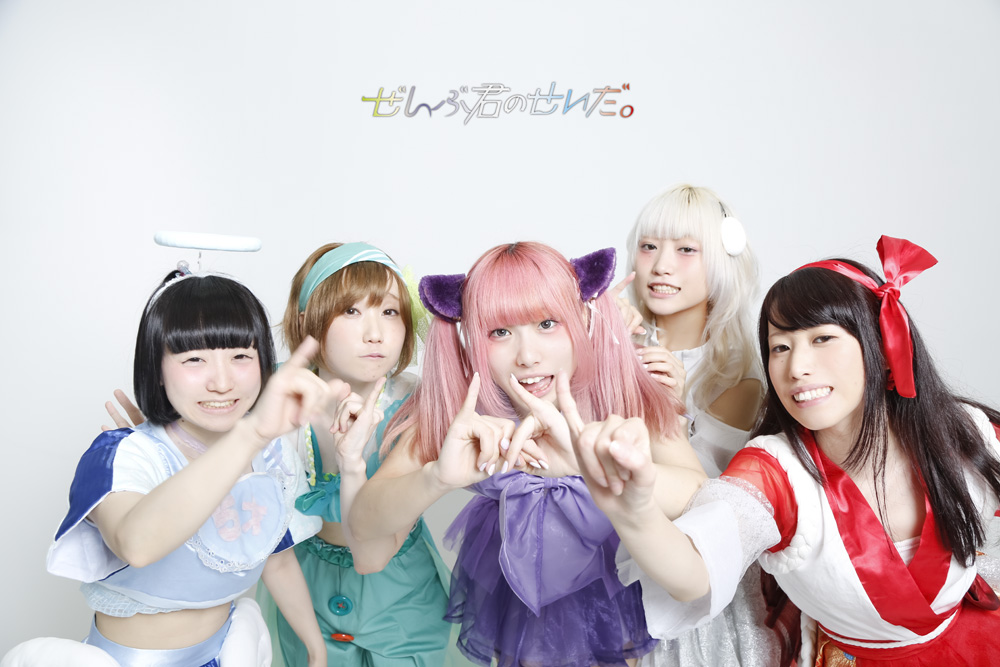 I won't ever be tired of saying how cute Mashiro is. It was love at first sight! Yotsu is such a cutie too. The group has an interesting concept,yamikawaii,even if usually the MV's look more like yandere style.