A little special of Aoitan ~~
ABOUT HER:
-She was born on May 31st ,1997 in Fukuoka.
-Her charm point is the dark freckle below her eye
-Her dream is to be a model
-Her hobbies are dancing,making misanga and collecting towels
-Her special skill is determine members things by their smell
-Her favorite colors are black,pink,blue and white
-Her favorite food is omelette
-Her favorite sports are tennis and soccer
-She loves dogs
-She's considered HKT's crybaby
-She was one of the 50 winners of the Young Jump Gravure Competition
-She's obsessed with fire
-HKT48 dance leader
-Aoi joined HKT48 as a 1st generation research student on 2011
-Was promoted to Team H on March 4th,2012
-Didn't rank in 2012 senbatsu elections
-Starts getting attention for her crybaby personality
-She got a radio show
-She's one of the members most picked as oshis in Hakata Hyakkaten
-Didn't rank in the 2013 elections
-Her radio show gets cancelled
-She starts getting good unit positions and more exposure
-Her obsession with fire is discovered (XD)
-Selected as a senbatsu member for HKT's 1st single Suki!Suki!Skip!
-Senbatsu member for the 2nd single Melon Juice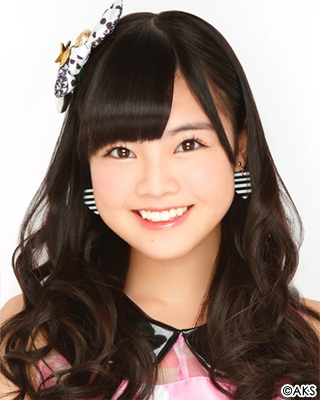 -In the HKT's team shuffle she's transferred to Team KIV
-Senbatsu member for the 3rd single Sakura Minna de Tabeta
-Aoi makes a big jump from no ranked to rank 48 in 2014 elections
-Senbatsu member for the 4th single Hikaeme I love you
-One of the 3 members that represented HKT in the Fan Meeting inTaiwan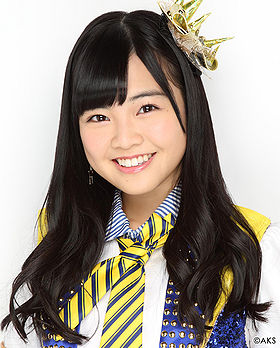 -In the 2015 elections she drops to rank 80th.
-Learned to play the drums.
-Senbatsu for 12byou, HKT 5th single
-Senbatsu for Shekarashika, HKT 6th single